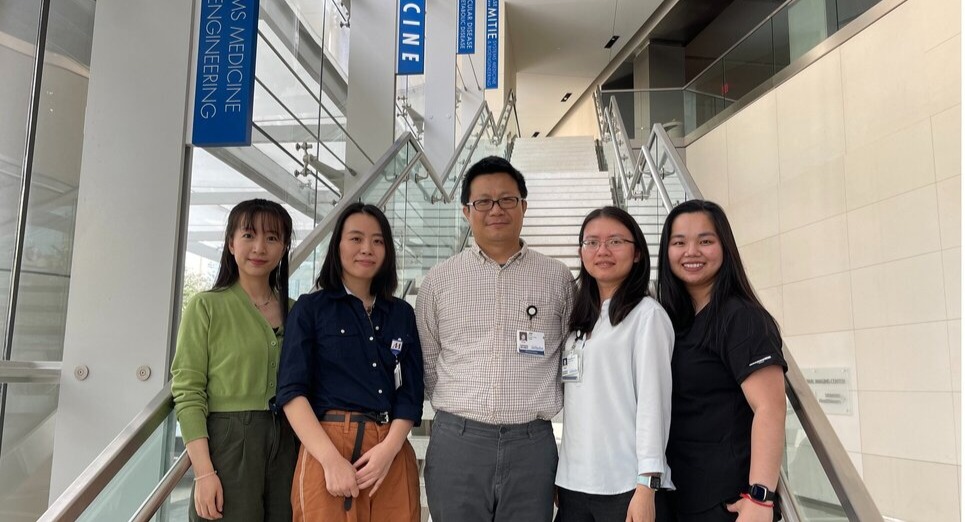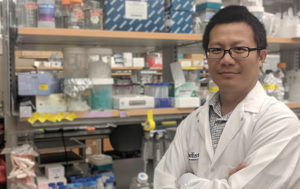 Assistant Professor, Scientist
Yi Lan Weng received his PhD in neuroscience at Case Western Reserve University where he focused on cellular and molecular mechanisms of axon targeting and regeneration. During his postdoctoral training at Johns Hopkins University, Weng developed a series of innovative next-generation sequencing (NGS) approaches and experimental methods to elucidate roles of DNA and RNA epigenetics in determining regenerative capacity. He has broad interests in the epitranscriptomic regulation of neuronal function and diseases. In his free time, he enjoys outdoor activities with his family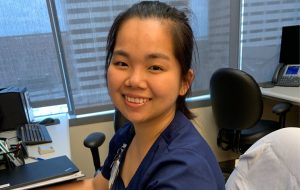 Boranai Tychhon
Research Assistant, 2018-Present
Boranai Tychhon started working in the Weng Lab in December 2018 as a research assistant. She manages the wet lab, as well as assisting with epitranscriptomic projects. Tychhon emigrated from Cambodia in 2012 to pursue higher education in the United States. She received a bachelor's in biology with minors in chemistry and microbiology with summa cum laude honors from the University of Houston – Downtown. Her senior project was to extract the natural compounds from Neem Leaves and test on breast cancer cell lines for anticancer efficacy. She was also an intern for two summers at the University of Texas MD Anderson Cancer Center, working on profiling the functions of genetic and epigenetic perturbations in cancer heterogeneity. In her free time, Boranai enjoys watching anime and reading manga, as well as exploring a variety of foods in Houston.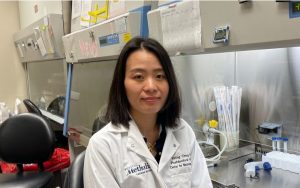 Yating Cheng, PhD
Postdoctoral Fellow, 2020-Present
Yating Cheng, Ph.D., earned her doctorate in toxicology at Texas A&M University. Her doctoral work was focused on studying the function of long non-coding RNAs in cancer and the role of microbiota metabolites and dietary components on gut health via AhR signaling. She did her first postdoctoral training at MD Anderson Cancer Center studying the tumor microenvironment. She joined the Weng lab in 2020 and is currently investigating how environmental toxicants affect the epigenomics/epitranscriptomics landscape in different types of cells in the brain, including neuron, astrocyte, and microglia cells. In her spare time, she likes learning new languages. She can speak Mandarin, English, and German and wants to learn more such as Spanish. Her favorite TV series is "Doctor Who" and she enjoys online shopping and collecting vintage jewelry.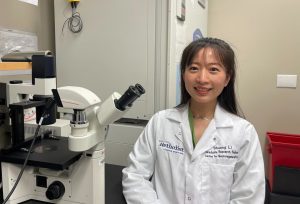 Shuang Li, M.S.
Graduate Research Fellow, 2020-Present
Shuang Li is an graduate research fellow in the Weng Lab. Her graduated major is in clinical pharmacology and pharmacogenomics in Xiangya Hospital, Central South University, China. Previously, she has a bachelor's degree and finished her master's degree in pharmacy at the same institution in China. Her master thesis focuses on identifying different biomarkers in order to predict clinical outcomes for diffuse glioma. Currently, she is interested in studying the subunits of the m6A modifying complex and profiling chromosome accessibility changes in different cell stages. In her free time, she enjoys outdoor activity, fishing, and playing Mahjong with her friends.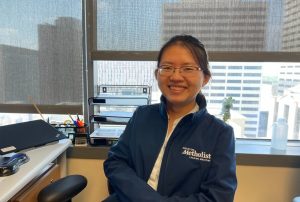 Hangjin Yu, M.S.
Research Assistant, 2020-Present
Hangjin graduated with a bachelor's degree in Biology from Wuhan University in China. In 2015, she continued her education at the Texas A&M University and graduated with a master's degree in biotechnology. After graduated, she has worked in several labs focusing on, ranging from wheat breeding at Texas A&M AgriLife to peritoneal malignancies in a surgery-oncology lab at Houston Methodist Research Institute. After joining Weng lab, she focuses on molecular and cell work and assists in the research investigating the m6A modifying complex subunits and its relations to neuronal function and diseases. Hangjin's hobbies include running, hiking and going to all kinds of concerts.
VISITING & ROTATING RESEARCHERS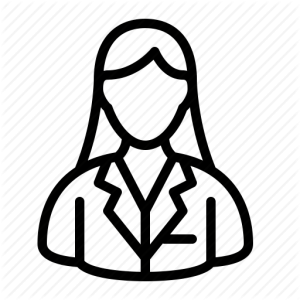 Wahibah Hannan, Visiting and Rotating Researcher
Wahibah Hannan is an undergraduate summer intern in the Weng Lab. She is majoring in biomedical engineering and minoring in electrical engineering at Texas A&M University. She graduated from Mayde Creek High School in Houston in 2017 as salutatorian. Hannan is a National Merit Scholar and a recipient of the Craig & Galen Brown Foundation Scholarship. She is the President of the Tau Beta Pi Engineering Honor Society at Texas A&M and is involved in organizations such as Engineers Serving the Community, the American Red Cross, Engineering World Health, and Project CURE. Hannan is also involved in a biomedical engineering research lab at Texas A&M and is working on organ-on-chip models and biosensors. During her free time, Hannan loves programming, reading mystery books and playing volleyball.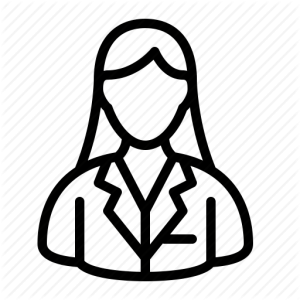 Wenjuan Ru, PhD, Postdoctoral Fellow (2019)
Wenjuan Ru, PhD, graduated with a master's in pharmacology from China. She earned her PhD in neuroscience from the University of Texas Medical Branch where she studied cellular and molecular mechanisms of HIV-infection-induced synaptic degeneration. She identified a novel neuron-to- microglia signaling pathway that mediates synaptic degeneration. She joined the Weng Lab in April 2019, working on an epitranscriptomic project. Her research focuses on determining the role of m6A RNA methylation in regulating RNA trafficking, localization and translation. Wenjuan enjoys outdoor activity, traveling and watching movies in her free time.